Claire Chang
Director, Principal Accountant, FCPA, CGMA, Founder
Melbourne Office
Michelle Cui
Accountant, CPA, Co-Founder
Sydney Office
Claire is a former finance director and tax director in a over 20 billion turnover real estate developer group, Fellow CPA and CGMA, with a background in tax and management accounting. She loves working with people and numbers! She has worked for big four accounting firm and large multinational companies like Deloitte, Ernst & Young and Accenture, where she managed large teams and focused on financial management and tax direction, including virtual CFO and transfer pricing. She has also provided services for smaller companies, where she has established systems and practices that grew the companies into large successful brands. She understands how big business functions and after almost 20 years in the industry, she also know how hard to develop a small and medium business for business owners, she leverages her past financial management experience to provide the best professional services to her clients. 
Claire is special referee for Victorian high court, mentor for treasurers with Pro Bono Australia, Mentor for Monash Work Integrated learning program, plan manager with NDIS, Australian financial and tax special column for F-Council.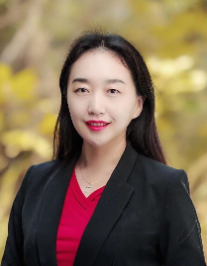 Michelle is a qualified CPA with 16 years of experience in the finance industry. She comes from a background in finance and management accounting. Michelle specializes in book-keeping, Financial/Management accounting, budgeting, analysis and reporting. She has held senior finance positions in global organiz
ations like Broadcom and WPP. Additionally, with her in-depth knowledge of local taxation law, she has played a key role in expanding new businesses, such as the SP Jain School of Global Business Management. Michelle is committed to driving the growth of your business.